Transform Your Relationships
I AM NOW OFFERING TELETHERAPY DURING THE PANDEMIC.
BUILD A MORE TRUSTING and HOPEFUL RELATIONSHIP
FEEL CALMER AND CLEARER IN JUST A FEW SESSIONS
LEARN SIMPLE WAYS TO COMMUNICATE BETTER
CHANGE OLD PATTERNS AND CREATE MORE LOVE
Whether you're single and having trouble finding the right relationship, married and going though a difficult stretch or a pre-marital couple looking for some relationship tools, let's start working on your relationship together. For 0ver 30 years, I have provided a safe space for individuals, couples and families to learn how to communicate better, identify their relationship triggers and find solutions. Once you can label what is hurting you, you can find ways to get what you need. I work particularly well with highly sensitive and creative people who find relationships more challenging as a result of their gifts.
INDIVIDUAL COUNSELING
Counseling is empowering. Many times, after just a few sessions, people describe feeling more hopeful, calmer, clearer, more confident and better able to work through relationship conflict. Don't lose hope. There is always a solution if you are open to it.
INDIVIDUAL COUNSELING WILL HELP YOU:
Understand your choice in partners
Identify what triggers you emotionally in your relationships
Reduce Your reactivity during arguments
Turn down the negative thoughts in your head
Learn to express your anger more compassionately
Explore your anxieties about getting close to others
Be more compassionate to yourself
PRE-MARITAL and COUPLE COUNSELING
Thinking about taking the plunge but just not ready? Married but not so happily? I will help you understand what is holding you back from a more gratifying connection.Most people get stuck in a repetitive emotional dance of anger or withdrawal with their partner and don't know how to stop. I will teach you simple communication techniques, anger management strategies, empathy and self/partner acceptance that invite connection, not defensiveness.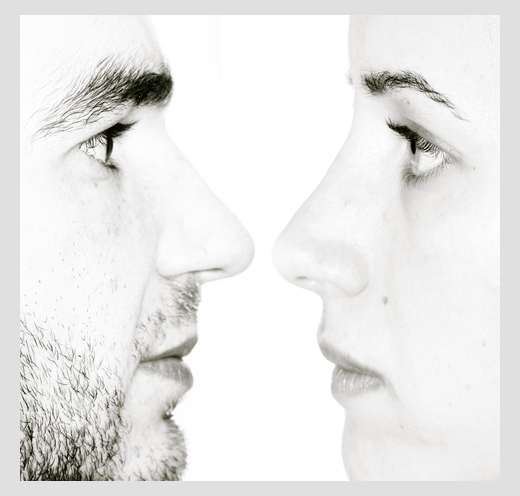 SHORT-TERM COUPLES COUNSELING
For those who are short on time, I will teach you simple techniques to help you communicate with your partner better. Simply making "I" statements such as, "I am feeling angry" rather than "you make me so angry" will garner a much more positive response.
FAMILY COUNSELING
Are you an adult who has a difficult relationship with your parents or siblings? Are you a parent who can't understand your teenage or adult child? It's not your fault. Family relationships, even loving ones, have their challenges. If you find yourself lost in an endless cycle of hurt or anger, I can help you move out of long-held grievances and into a closer and more trusting relationship.
TEENS AND THEIR PARENTS:
Feeling misunderstood, helpless and alone? Whether you're a teen or their parent, communicating with your family member has it's challenges. I will help you clarify what's triggering arguments and frustration so that you can move into a happier and easier relationship. Under your anger or withdrawal are more vulnerable feelings like sadness and hurt. Once you can get to those, transformation is possible.
ADULT CHILDREN AND THEIR PARENTS
Even if you grew up in a loving home, as your parents age, their needs and roles change. As their loving son or daughter, you might feel overwhelmed with having to pay their bills, call their doctors or convince them that it's time to move out of their beloved home. I will help you navigate your feelings and theirs and help you set boundaries so you can keep living your life. Their aging, while challenging at times, is also an opportunity to heal old wounds and create closer relationships.
RELATIONSHIPS AND A.D.D.
Are you in a relationship with someone who has A.D.D.? Are you feeling lonely, ignored or angry that chores don't get done? Do you feel like a nagging parent? I can help you understand the A.D.D. mind and how to work with it instead of fight against it. A.D.D. partners are wonderfully special and should be cherished. I should know, I married one.